Meet the Principal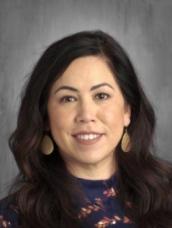 Dear John Still Parents, Students, and Community Members,
It is my pleasure to write to you to introduce myself as the new Principal of John Still K-8 School. I am extremely excited to serve in this new capacity as I continue to work with our students, families, and community members, and to support growth and potential at John Still as we move forward.
I, myself, am a graduate of Sac City Unified Schools and have grown up here in Sacramento. I lived in the Meadowview community for several years while my daughter was young and have devoted my career to K-8 education. Throughout my 23 years with SCUSD, I've taught primary, intermediate, and middle school classes, giving me a unique look at the experiences our staff and students face daily. I have served John Still K-8 as both a teacher and Site Instruction Coordinator for the past seven years, supporting high-quality instruction, enrichment and intervention, and social-emotional learning. I am greatly looking forward to continuing this work in my new role.
I wholeheartedly believe that communication and teamwork will be pivotal to the success of John Still. As we continue to work through the implementation of our literacy grant work in our primary grades and our Gear Up grant work in Middle School, it is vital that we keep the lines of communication open between school and home, and to collectively support one another to the benefit of our students. I anticipate the continued growth of many of our pre-pandemic programs, which will rely heavily on our communication and collaboration. I look forward to working with all those with a stake in John Still as I take on the new responsibilities this role entails. I welcome your questions and input.
As principal, I hope to continue to serve in a capacity that helps make John Still a safe school with high expectations of its students, innovative programs that engage students in life-long learning, open lines of communication, and a wide variety of community outreach. I am excited to be teaming with you all.
Sincerely,
Ms. Evans